THIS DAY IN VIRGINIA HISTORY
Click image for larger view.
June 21, 1950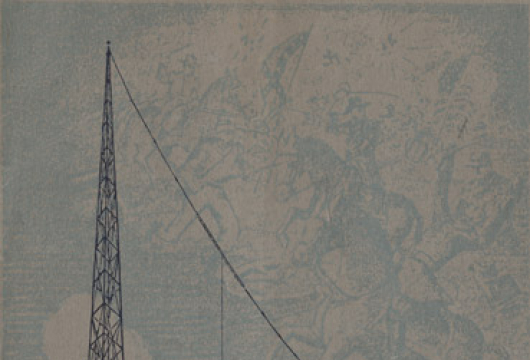 C.T. Lucy Interviewed Freeman Gosden
This recording is part of an interview by Calvin Tompkins Lucy, of WRVA, of Freeman Gosden (1899–1982), who portrayed Amos, on the "Amos 'n' Andy" radio show. Gosden and Charles Correll (1890–1972), both of whom were white, created the Amos and Andy characters. Their show was based in vaudeville and minstrel humor with black southern dialect and was immensely popular with radio listeners from the late 1920s to the 1950s. In the full interview, Gosden discussed the upcoming "Amos 'n' Andy" television show. The TV show aired for two years before being cancelled in response to protests from the NAACP.
06-21-1950-Amos-clip.mp3Listen to C.T. Lucy Interviewed Freeman Gosden (Transcription)
Related Links: