THIS DAY IN VIRGINIA HISTORY
Click image for larger view.
June 25, 1876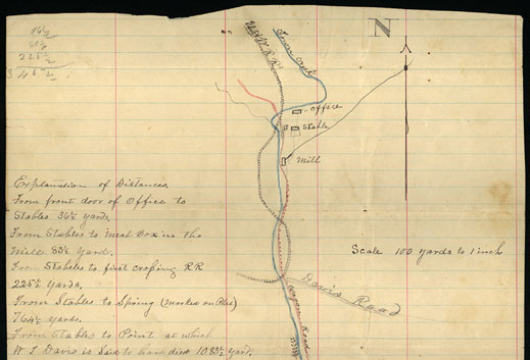 A Map Was Drawn of A Henry County Crime Scene
This plat is from the Henry County criminal cause,
Commonwealth
v.
Wade W. Lester
, July 1897. Mill owner Wade W. Lester was charged with poisoning mill hand W. T. Davis. The outcome of the case is unknown. Davis had drunk a fatal mixture of liquor and rat poison, and then staggered home and collapsed in his yard. A dotted line on this map shows the man's meandering walk ending at the "Point at which [he] died." The drawing also depicts buildings, roads, creeks, and railroad lines through the neighborhood.