THIS DAY IN VIRGINIA HISTORY
Click image for larger view.
June 27, 2009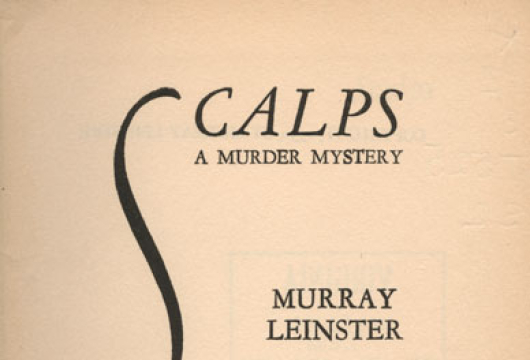 Will F. Jenkins Day Was Celebrated
In February 2009 the General Assembly of Virginia passed a resolution to designate June 27, 2009, Will F. Jenkins Day. Born in Norfolk, William Fitzgerald Jenkins (1896–1975) was an acclaimed science fiction writer, who frequently used the pen name Murray Leinster. He lived most of his life in Gloucester County and published as many as 1,800 stories for magazines. Starting with
Scalps
in 1930, he also published as many as seventy-four novels and collections. Jenkins has been credited with writing the first story dramatizing human-alien contact, "First Contact" (1945), and the first story using the parallel universe concept, "Sideways in Time" (1934). Often honored for his pioneering and progressive works, he won two Hugo Awards (one posthumously). Jenkins was also an inventor; most notably he created a filming method patented as "Front Projection" that is used to film a subject on a prefilmed background.