THIS DAY IN VIRGINIA HISTORY
Click image for larger view.
June 29, 1776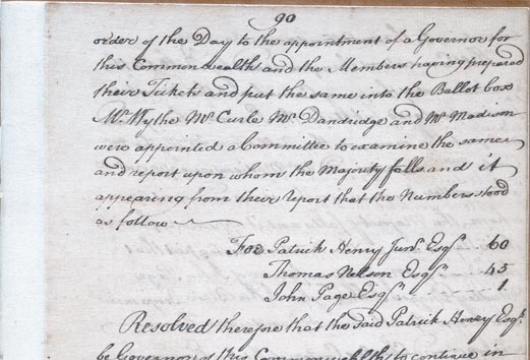 The Fifth Virginia Revolutionary Convention Elected Patrick Henry Governor
At the fifth and final Revolutionary Convention of Virginia, the members elected Patrick Henry (1736–1799) the first governor of the commonwealth. The results of the vote were recorded in the convention's minutes. Henry won with 60 votes. Thomas Nelson (1738–1789) received 45 votes, and John Page (1744–1808) received 1 vote. Henry took the oath of office on July 6, 1776, and served until June 1, 1779. He served another two terms from November 30, 1784, to November 30, 1786.