THIS DAY IN VIRGINIA HISTORY
Click image for larger view.
February 03, 1932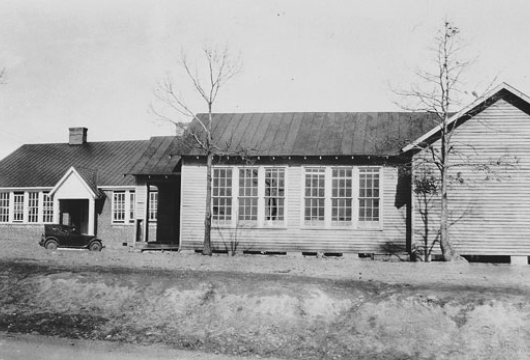 A Photograph of an African-American School in Appomattox County Was Taken
This photograph of the Rosenwald School in Appomattox County was taken in February 1932. Julius Rosenwald (1862–1932), part owner of Sears, Roebuck and Company, helped provide for more than 5,000 schools in 15 states and became a very important factor in African American education. The segregated public school system of Virginia and all over the South was decidedly unequal, but schools for African American students that the Julius Rosenwald Fund and other philanthropic organizations supported were usually better than average. The U. S. Supreme Court ruled in its 1954
Brown
v.
Board of Education
decision that mandatory racial segregation in public school was unconstitutional. Virginia did not begin taking steps to comply with the ruling until 1959.