THIS DAY IN VIRGINIA HISTORY
Click image for larger view.
March 04, 1846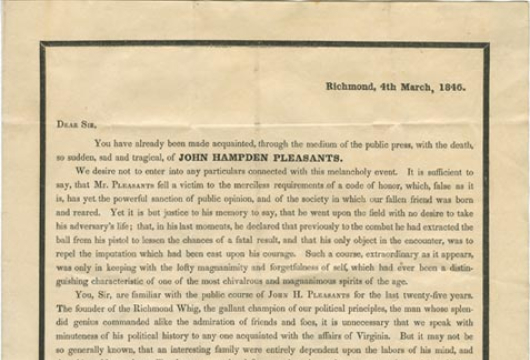 A Circular Letter Concerning John Hampden Pleasants' Death Was Published
John Hampden Pleasants (1797–1846) founded the
Richmond Whig
newspaper. The son of Governor James Pleasants Jr. (1769–1836), he was killed by Thomas Ritchie Jr. (1778–1854), on February 27, 1846. Ritchie was the editor of the
Richmond Enquirer
and had called Pleasants a coward for his antislavery sentiments, causing Pleasants to challenge him to a duel. This circular letter was sent out to appeal for money to support his children and their widowed mother.