THIS DAY IN VIRGINIA HISTORY
Click image for larger view.
March 21, 1694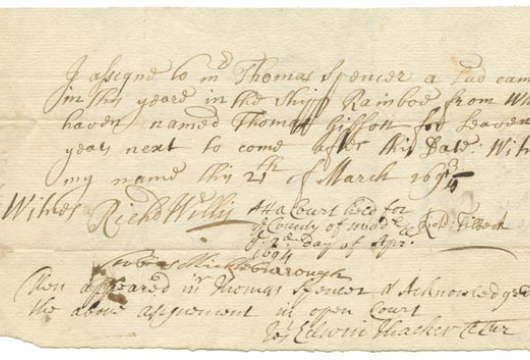 Thomas Gibson Was Indentured to Thomas Spencer
Most of the European immigrants who arrived in Virginia in the seventeenth century were indentured servants. A young man, Thomas Gibson, immigrated to Virginia from England on a ship named the
Rainboe
. He was indentured to, or contracted to work for, Thomas Spencer of Middlesex County for seven years, a standard length of time for indentured servitude. Spencer probably paid for Gibson's passage to Virginia, and if Gibson survived to work out his term, he probably received clothing, livestock, and some tobacco to begin a free life.