THIS DAY IN VIRGINIA HISTORY
Click image for larger view.
March 31, 1945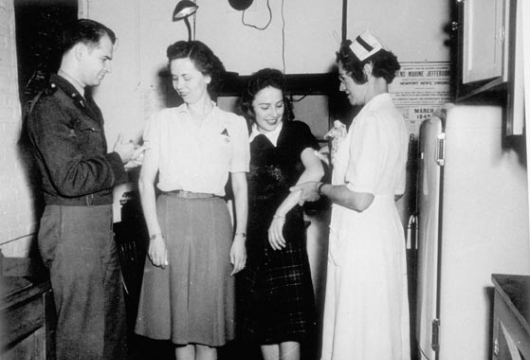 Civilians Received Typhoid Vaccinations
This photograph shows the surgeon of the Industrial Dispensary administering a typhoid vaccination to Madeline Norris, of Kilmarnock, Virginia, and nurse Marjorie D. Wood, of Newport News, administering the shot to Margaret Louise Compher, of Waterford, Virginia. These women were the first civilian employees at Hampton Roads Port of Embarkation to receive typhoid vaccines in a 1945 campaign to immunize all civilians at the port. Typhoid is a bacterial infection passed through contaminated food or drink.
Related Links: