THIS DAY IN VIRGINIA HISTORY
Click image for larger view.
May 05, 1993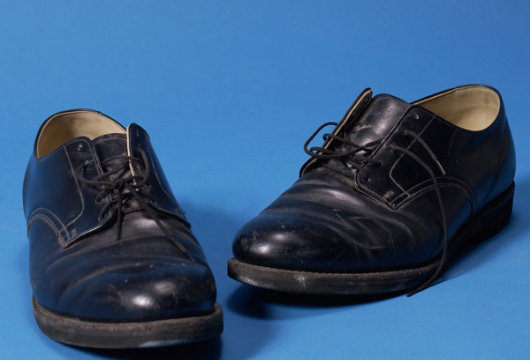 The Salvation Army Shoe Fund Was Named After Alden Aaroe
Alden Peterson Aaroe (1918–1993) was the voice of Richmond radio station WRVA's popular Alden Aaroe Morning Program for thirty-seven years. Throughout his career, Aaroe gave much time on the air and in person to charitable causes. One of those causes was the Salvation Army Shoe Fund that he co-founded with John B. Tansey, the general manager of WRVA. The fund raises money at Christmastime to provide needy children with shoes. In 1993 on Aaroe's seventy-fifth birthday, the fund was renamed for him. This pair of Aaroe's shoes is a part of the LVA's WRVA collection.
Related Links: