THIS DAY IN VIRGINIA HISTORY
Click image for larger view.
May 06, 1776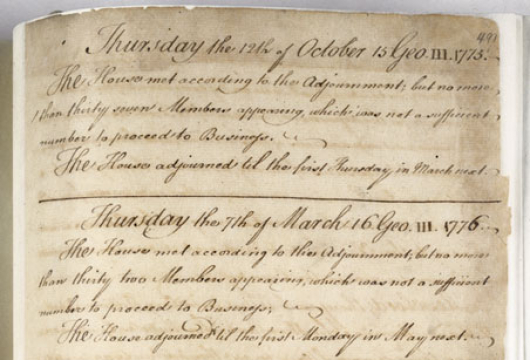 The House of Burgesses Held Its Last Meeting
On May 6, 1776, forty-five members of the House of Burgesses gathered in Williamsburg at the Capitol according to an adjournment voted by thirty-two members on March 7, 1776. The burgesses did not proceed to usual business, but, according to Edmund Pendleton (1721–1803), "let that body die." The assistant clerk of the assembly wrote in script four inches high, "finis" and ended the last entry in the Journal of the House of Burgesses with a flourish. On the same day that the entry was recorded, the fifth and last of Virginia's Revolutionary Conventions began.