THIS DAY IN VIRGINIA HISTORY
Click image for larger view.
May 08, 1916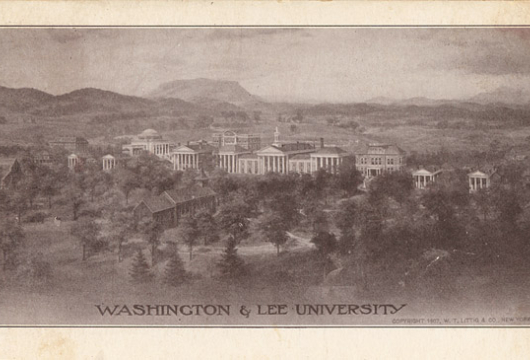 A Washington and Lee University Postcard Was Mailed
This postcard showing the campus of Washington and Lee University in Lexington was post marked on May 8, 1916. The school is believed to have origins with an academy begun in 1749. It was named Liberty Hall in 1776 and renamed Washington Academy in 1798 in honor of George Washington, who had endowed the school with 100 shares of James River Canal stock. The school received its present name in 1870 when the board of trustees decided to honor the recently deceased college president, Robert Edward Lee.