THIS DAY IN VIRGINIA HISTORY
Click image for larger view.
May 16, 1942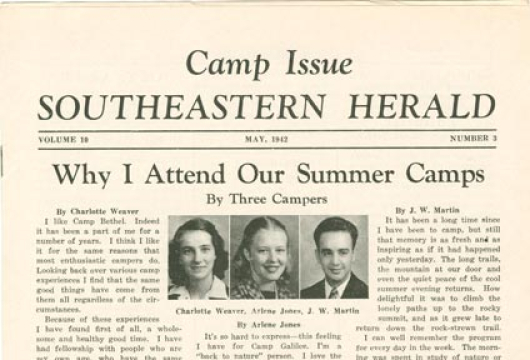 A Camp Issue of the Southeastern Herald Was Published
The first page of this May 1942 issue of the
Southeastern Herald
features the testimonies of three Bridgewater College students concerning their pleasant experiences at Church of the Brethren summer camps. This and other newspapers and clippings were collected between 1942 and 1950 under the auspices of the organization that became the World War II History Commission, which eventually was merged into the Virginia State Library (now the Library of Virginia).