THIS DAY IN VIRGINIA HISTORY
Click image for larger view.
May 17, 1853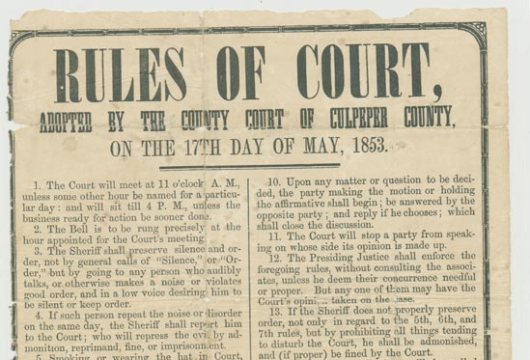 The Rules of the Court of Culpeper County Were Adopted
This broadside published by the clerk of the Culpeper County Court lists the rules of the court, directing when court is to be held, the decorum of participants, and the general organization of the proceedings. The clerk, Fayette Mauzy, was born in 1801 and held the clerkship from 1838 until his death in 1873.