THIS DAY IN VIRGINIA HISTORY
Click image for larger view.
May 20, 1850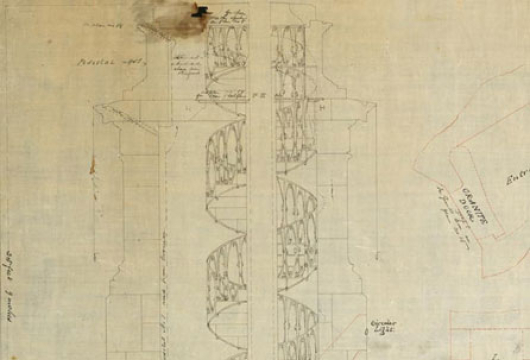 A Sketch Was Made of the Base of the Washington Statute to be Built in Capitol Square
The Washington Equestrian Statue was built to the northwest of the Capitol building in Richmond as a part of the renovations to Capitol Square in the 1850s. This sketch shows a spiral staircase inside the forty-foot pedestal of the statute. The cornerstone was laid on Washington's birthday in 1850 and the statue was unveiled exactly eight years later. The monument was completed in 1868, with statutes of Patrick Henry, Thomas Jefferson, John Marshall, Andrew Lewis, George Mason, and Thomas Nelson Jr. surrounding the pedestal and six allegorical trophy groups around the base.