THIS DAY IN VIRGINIA HISTORY
Click image for larger view.
May 28, 1937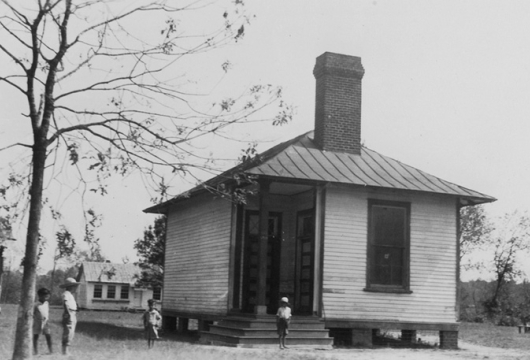 A Photograph Was Taken of the Pamunkey Indian School
By 1890, the Pamunkey Indian tribe had built a state-funded school on their reservation. This photograph of the Pamunkey Indian school was taken in 1937. This building remains on the reservation today, but the tribe's children stopped attending classes there and began traveling to the school on the nearby Mattaponi reservation in 1951. Today Pamunkey children attend the King William County public schools.
Related Links: