THIS DAY IN VIRGINIA HISTORY
Click image for larger view.
November 03, 1789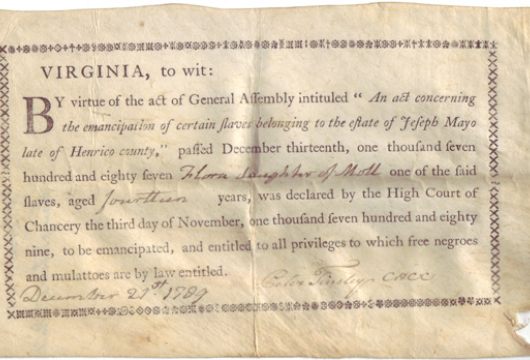 Flora Was Emancipated
Flora and more than a hundred other slaves of Joseph Mayo (ca. 1756–1785) were freed on November 3, 1789, according to instructions in Mayo's will. This emancipation record was printed on vellum, animal skin, a much-longer-lasting material than paper. (This particular document was later reprinted probably because it contains a typographical error in Mayo's first name.) Flora later registered in Cumberland County, turning her record over to the county clerk. By an act passed in 1806, the Virginia legislature required all free African Americans to register in their county of residence. They were given certificates, which they were required to carry with them at all times.
Related Links: