THIS DAY IN VIRGINIA HISTORY
Click image for larger view.
November 04, 1856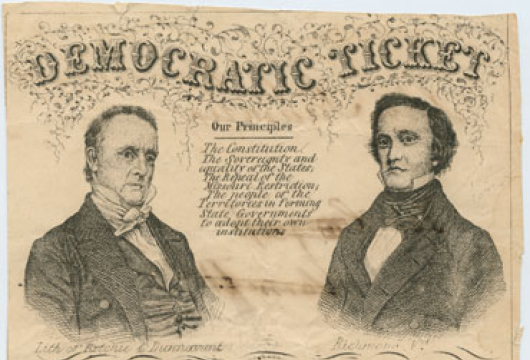 A Presidential Election Was Held
The 1856 presidential election winner, James Buchanan (1791–1868), was the Democratic nominee running against John C. Frémont (1813–1890), the candidate for the new Republican Party, and Millard Fillmore (1800–1874), the candidate of the American Party. In the nineteenth century, political parties printed tickets, or ballots, to be used by voters choosing their party's candidates. The voter simply signed his name to the ticket and brought it to the polling place. The different parties' tickets were distinctive, making it obvious to observers for whom a voter was voting.
Related Links: