THIS DAY IN VIRGINIA HISTORY
Click image for larger view.
November 16, 1922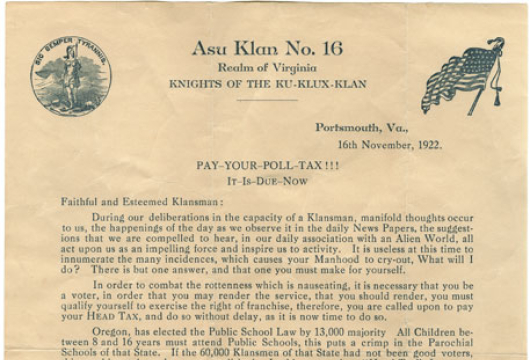 A Ku Klux Klan Broadside Was Published
This advertisement from the Portsmouth Ku Klux Klan encouraged members to pay their poll taxes and be active voters. It used a recent vote for public schools in Oregon as an example of how active voting by Klansmen could help pass laws that they supported. In Oregon, Klansmen supported the requirement that all children attend public schools, thereby keeping them out of "Parochial Schools," or Catholic Church–run schools. In the 1920s, the Klan was not only racist and anti-Semitic, but also strongly anti-Catholic. This circular also urged current members to pay their group dues and invite new people to join the Klan.