THIS DAY IN VIRGINIA HISTORY
Click image for larger view.
November 19, 1859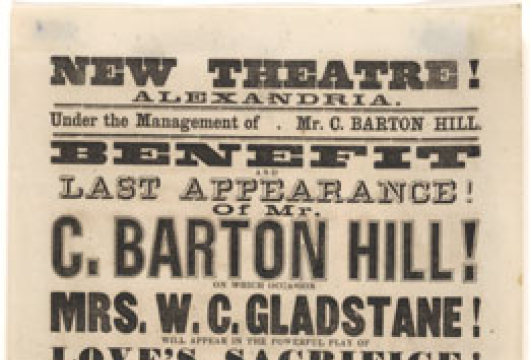 A New Theater Opened in Alexandria
The first playhouse in British North America opened in Williamsburg sometime between 1716 and 1718. By the middle of the nineteenth century, theater was popular with most people in Virginia, and they had a variety of entertainments from which to choose. Productions ranged from the wildly comic and/or bawdy variety shows to serious or highbrow drama. Most theaters, however, put on long and varied programs for audiences that modern theatergoers would consider rowdy.
Love's Sacrifice
, the main event at this Alexandria theater, was written by British playwright George William Lovell (1804–1878).