THIS DAY IN VIRGINIA HISTORY
Click image for larger view.
October 10, 1778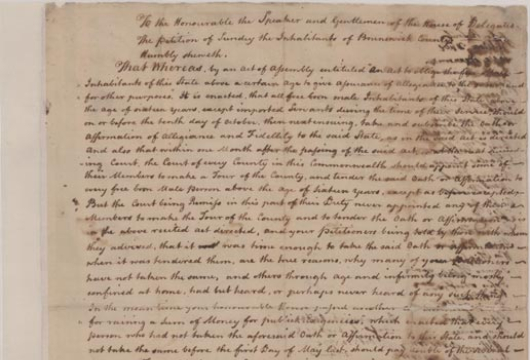 Inhabitants of Brunswick County Petitioned the House of Delegates
This petition from Brunswick County inhabitants explained why many of the county's freeborn males above the age of sixteen, who were by law required to take an oath of allegiance to the United States, had not yet taken the oath. The petitioners believed that because the court had not sent around an official to administer the oath, they should not be required to pay the fine imposed for not having taken it.