THIS DAY IN VIRGINIA HISTORY
Click image for larger view.
October 14, 1902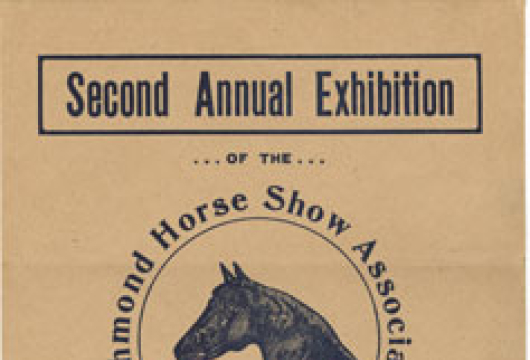 Second Annual Horse Show Exhibition Began in Richmond
The second annual horse exhibition was held in Richmond from October 14 to October 18, 1902. The Richmond Horse Show Association sponsored the event at a local arena and featured both men and women riders, displaying many styles of riding, jumping, and carriage driving. During the dates of the festival, the Chesapeake and Ohio Railway Company offered half-priced rates on round-trip tickets to Richmond from all stations in Virginia and West Virginia.