THIS DAY IN VIRGINIA HISTORY
Click image for larger view.
October 28, 1781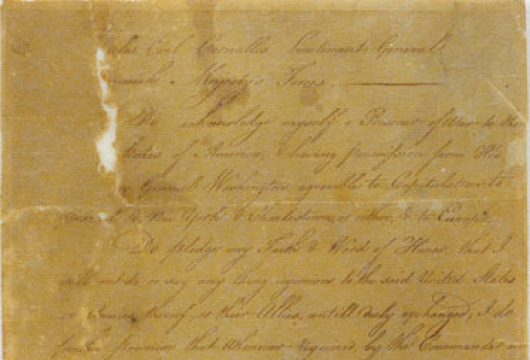 General Cornwallis Was Paroled
Major General Charles Cornwallis, 2d earl Cornwallis (1738–1805), surrendered his British forces to General George Washington (1732–1799) and the combined American and French armies at Yorktown on October 19, 1781, effectively ending major military operations in the American Revolution. (The last British units were not withdrawn from the United States until after the Treaty of Paris was signed in 1783.) This parole, written nine days later, acknowledged his status as a prisoner of war and allowed him to return to Great Britain but under the condition that he take no part in military actions against the United States or their allies.