THIS DAY IN VIRGINIA HISTORY
Click image for larger view.
September 03, 1862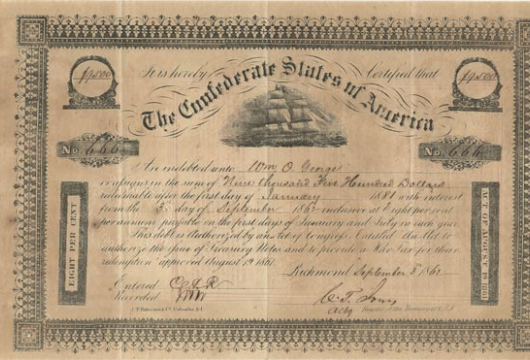 A Confederate War Bond Was Issued to William O. George
During the U. S. Civil War, the Confederate States of America raised cash to finance the war by levying taxes, printing and borrowing money, and by selling war bonds. These bonds were approved in 1861 by the Confederate Congress. The CSA then began issuing bonds and promised to pay the stated amounts on the certificates plus interest. At the end of the war, the CSA dissolved and with the passing of the 14th amendment to the United States Constitution in 1868, Confederate War bonds were rendered unredeemable. The bonds became completely worthless to all who had invested in them.
Related Links: