THIS DAY IN VIRGINIA HISTORY
Click image for larger view.
September 04, 1661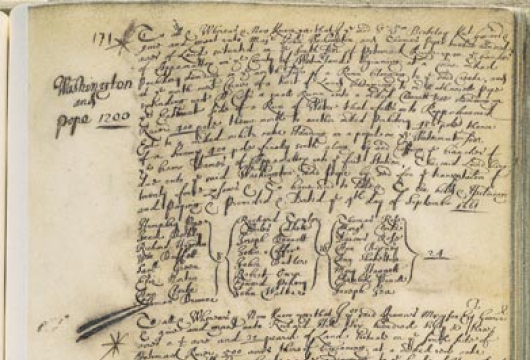 John Washington Patented Land with Twenty-Four Headrights
During the seventeenth century, the English government promoted settlement of Virginia by granting unclaimed land of fifty acres to any person who paid his or her own transportation costs or the costs of other people. A headright was the right to receive fifty acres of land per person or head. Some people accumulated large lists of headrights, allowing them to receive large tracts of land. This land patent lists the headrights of John Washington (1634–1677) (George Washington's great-grandfather) and Thomas Pope and was recorded in the Land Office Patent Book Number 5.