THIS DAY IN VIRGINIA HISTORY
Click image for larger view.
September 16, 1940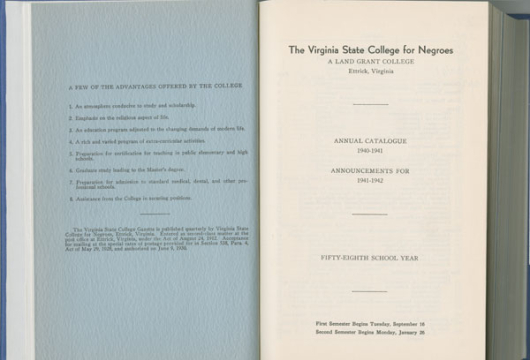 The Autumn Semester Began at the Virginia State College for Negroes
The Virginia Normal and Collegiate Institute in Ettrick, near Petersburg was one of the first fully state-supported institutions for higher learning for African Americans in Virginia. Incorporated in 1882 as a normal, or teaching, school, it became a land grant college in 1920. The school received benefits based on the Federal Morrill Act. The goal was to teach military tactics, agriculture, and mechanical arts to working class students. The 1940–1941 catalog contains general information about the college, descriptions of courses of study, and a list of advantages offered by the college. Today the school is known as Virginia State University.