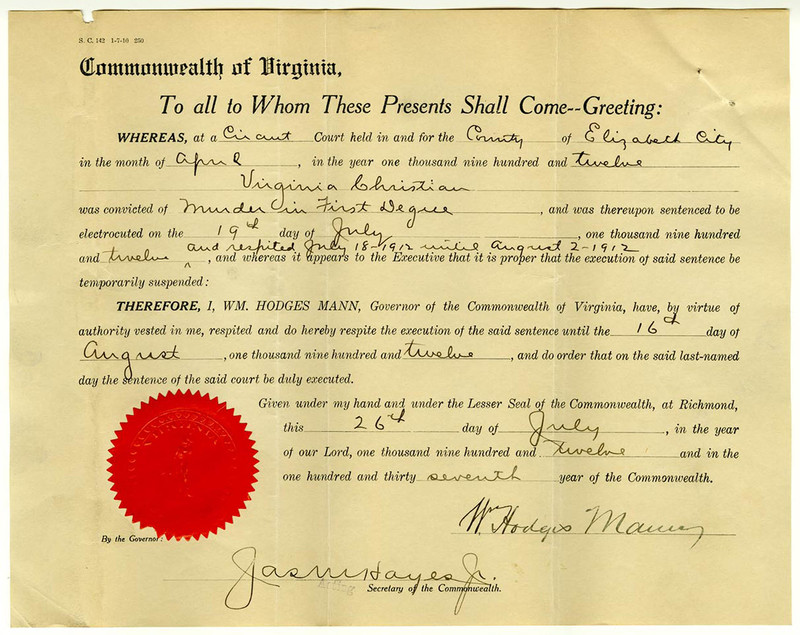 Dublin Core
Title
Respite of Virginia Christian granted on July 26, 1912
Description
Respite of Virginia Christian granted on July 26, 1912 by Governor William Mann, delaying execution until August 16, 1912. The Newport News Daily Press reported on July 25, 1912, that Governor Mann granted the respite after meeting with a committee from the National Federation of Colored Women.
Creator
Virginia Penitentiary.
Source
Virginia Dept. of Corrections, State Penitentiary, Series II. Prisoner Records, Subseries E. Execution Files, Box 373, Folder 3, Accession 41558. State Government Records Collection. Library of Virginia.
Identifier
11_0134_004_it