SEARCH THE COLLECTION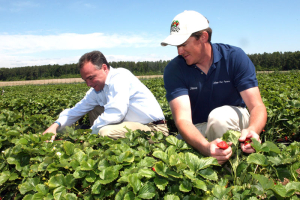 The Kaine Administration emails and attachments are full-text searchable and are organized by mailbox "owner." That's a good thing. But sometimes that much also can be not such a good thing. Sure, the day-to-day activities of the administration are ready to be revealed. But with tens of thousands of emails, sent and received over a four year period, searching can be a bit tricky. So, we've tried to anticipate a few scenarios for researchers and have created some Search Tips to get you started.
Our Search Tips will explain how to navigate through the Kaine emails, how to login, how to view attachments, and how to understand the metadata. In addition, we'll help you deal with some issues, such as how you can search and sort by date and how to use some of the metadata fields to streamline your search. We've probably misssed a few things, so feel free to give us some feedback and let us know what you've learned about searching the collection.
Before you start searching, we strongly urge you to review the collection finding aid, Guide to the Governor Timothy M. Kaine Administration Electronic Files, Email, 2002-2010 (bulk 2006-2009).
If you're feeling brave, go ahead and jump right in and start your search of the Kaine Emails (select State Archives Collections from the pull down to narrow the field a little).
Or check out our Tip Sheets:
Tip Sheet: Search, Browse, Refine
Tip Sheet: Viewing Attachments
Tip Sheet: "Lost" in a Haystack