Library Blogs
Transcribe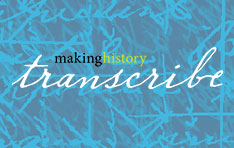 Transcribe is the Library of Virginia's collaborative online workspace where the public can participate in enhancing access to many of our amazing collections documenting over 400 years of Virginia history, people, and culture. This is the perfect opportunity for participants to dig deep into our collections and transcribe historic materials from five to ten active projects at a time. From peace to wartime, court records to letters home, and conspiracies to political statements, there will be something for everyone.
Current Exhibitions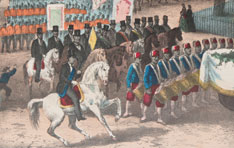 To Be Sold: Virginia and the American Slave Trade offers a frank exploration of Virginia's role in the business of the second middle passage—the forced relocation of two-thirds of a million African Americans from the Upper South to the Cotton South in the decades before the Civil War. Anchoring the exhibition is a series of images created by English artist Eyre Crowe (1824–1910), who in March 1853 witnessed the proceedings of Richmond's largest business.
An exploration of botanical texts and art through the volumes of the Rare Book Collection at the Library of Virginia.