Library Blogs
Making History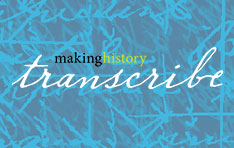 Enhance access to collections documenting over 400 years of Virginia history, people, and culture by transforming historical documents into searchable text. This is the perfect opportunity for participants to dig deep into our collections and transcribe historic materials from five to ten active projects at a time. From peace to wartime, court records to letters home, and conspiracies to political statements, there will be something for everyone. New documents published each week!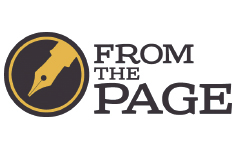 Our newest transcription platform, From the Page, allows volunteers to transcribe text from forms and questionnaires. Explore Virginia's World War I Questionnaires, in which returning soldiers or their family members completed surveys about their lives before, during, and after the conflict. Rather than typing all the text on a page, volunteers only need to fill in the blanks, just like the original respondents. These questionnaires contain biographical, genealogical, and historical information—all of which is made more searchable and usable once transcribed.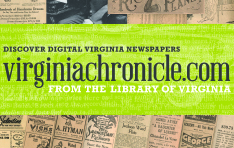 From the Abingdon Virginian to the Richmond Planet, Virginia Chronicle provides free access to over a million newspaper pages from the commonwealth and beyond. These full-text searchable and digitized images give glimpses into the lives of Virginians from 1787 to 2013, outlining everything from local politics to community happenings to notable moments in American history. Volunteers help correct the text of articles. Yesterday's news is tomorrow's research!
New Digital Project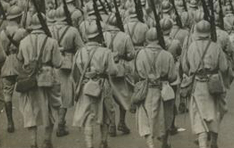 These items have been selected from the Library of Virginia to highlight the centennial of America's entry into World War I. They are drawn from the Private Papers, State Records, The Virginia Newspaper Project, and the Visual Studies Collection within the Library of Virginia. The government communicated with citizens through posters, encouraging them to conserve food and purchase war bonds, and conducted a survey of WWI veterans. People recorded their experience of this time in scrapbooks, postcards, photographs, and diaries which can be explored through this site.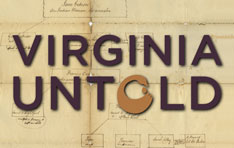 Virginia Untold provides access points to the individual stories of African Americans who lived in Virginia from the establishment of slavery in the 1600s until its demise in 1865. Taken as a whole, these individual stories help to shed light on the narrative of a people that has not been fully told.